Westchester Taco Grill
712 North Ave, New Rochelle, NY 10801
Order now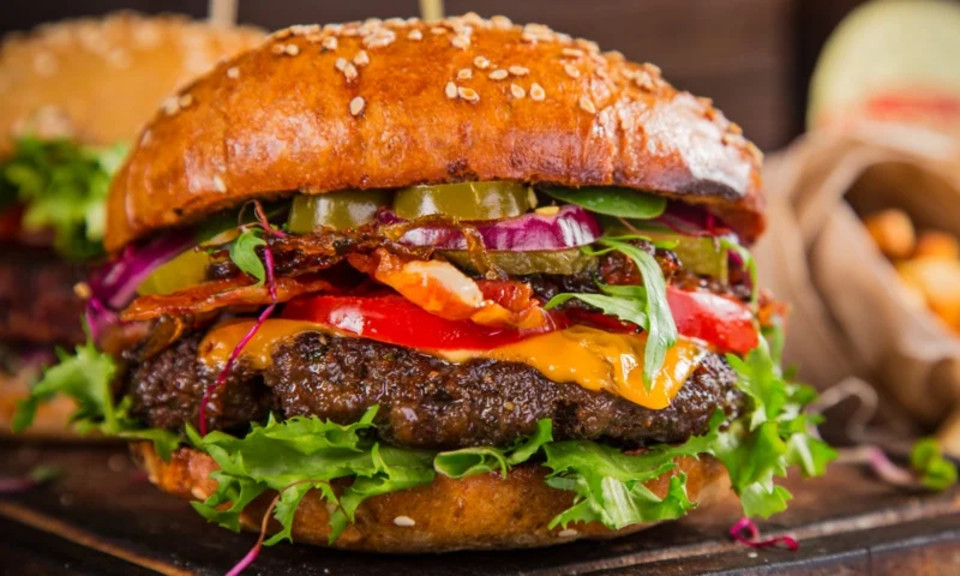 Ellyn
Love Westchester Taco Grill. Some of the best food in the area, and great service.

We really love the buffalo cauliflower when you have it. Is there any way to make buffalo cauliflower, and variations of it (i.e. buffalo cauliflower taco) permanent items on the menu? Would be great because it's an awesome option for vegans.

Thanks so much!
Nickolas
So they originally came an hour early....was not happy with that but the delivery guy quickly suggested they will come back with another order at the right time.... quickly after that the restaurant called and offered same with an apology. I took them up for the offer and since they genuinely corrected their error, I give them 5 stars.
Kelly
Delivery was super quick, food high quality and surprisingly travels well.. the make your own taco with the choice avocado wasabi is indescribably nasty.. but everything else was really good, hot and delivered very quick . Keep up the great work.. but maybe change that sauce
Cheyenne
This place has many interesting options which made it stick out. The delivery time estimate was long but food was delivered much quicker than expected. The food I received was delicious and the fries were great. The guacamole was really good too. I would definitely order again!
Alaysia
I found out about this place yesterday and ordered two nights in a row...The food is so good, the tacos I had the other night were delicious. The delivery time says an hour but they came in 30 minutes to Mount Vernon which was awesome. I will be ordering here a lot.
Nick
Over the last few months, my Seamless orders from any restaurant have been hit or miss. Even the restaurants that are usually reliable have had their brain farts here and there. Westchester Taco Grill has gotten it right just about every time. The orders are correct, they arrive in a timely fashion, the food is hot, and it tastes good. The selection of Mexican food is unique, and the build your own Taco option is awesome. Last night I even placed my order pretty late, sometime around 9pm, and still received the order in about only a half hour. And so the $2 delivery fee is worth it. Good Mexican food delivery isnt easy to find living in Tuckahoe, and so for now, Im glad Westchester Taco Grill is around.
Tom
Great food with a lot of flavour!!! Tacos were amazing, steak definitely wins the battle against chicken, burritos and quesadillas were great as well. Rating: A for food, service and delivery. Would have been A++ if the delivery time was little shorter than usual 65-75 minutes. Still giving 5 stars as delivery time should not affect the rating for food & service.
Leomar
Excellent food, excellent service. My wife ordered the churro pudding dessert which is delicious but smaller than we expected and the manager was generous in making up for it. Overall were happy with the experience and would definitely recommend this place to anyone.
Linda
The food was on time, and the order was correct. Burger was a bit dry, but that's my own fault for not specifying how I wanted it cooked. Black bean salad was delicious, just as I've ordered it previously. Overall, a great experience. I'll be a regular customer.
Adam
Here for a wedding and wanted some Mexican... This place rated highly so I took a shot. Ordered the Buffalo Chix Quesadilla and a taco.

Food arrived quick and hot; Tasted great; Left me wanting more!

Highly recommend if you're in the area!
About us
American, Dinner, Gluten-Free, Healthy, Lunch Specials, Mexican, Tapas
Today

Delivery: 11:00 AM - 10:00 PM

Takeout: 11:00 AM - 10:00 PM

Delivery

Monday:

11:00 AM - 10:00 PM

Tuesday:

11:00 AM - 10:00 PM

Wednesday:

11:00 AM - 10:00 PM

Thursday:

11:00 AM - 10:00 PM

Friday:

11:00 AM - 11:00 PM

Saturday:

11:00 AM - 11:00 PM

Sunday:

11:00 AM - 9:00 PM

Takeout

Monday:

11:00 AM - 10:00 PM

Tuesday:

11:00 AM - 10:00 PM

Wednesday:

11:00 AM - 10:00 PM

Thursday:

11:00 AM - 10:00 PM

Friday:

11:00 AM - 11:00 PM

Saturday:

11:00 AM - 11:00 PM

Sunday:

11:00 AM - 9:00 PM
Stirlicious was created with the intent of providing fresh, healthy meals packed with full flavor and nutritional benefits. No longer will you have to sacrifice taste while trying to eat healthy.